Generally, parking lot is equipped with ground sense. When the vehicle detector detects the ground sense trigger signal, it will control the brake lever to keep rising and keep the vertical state, and it will drop the pole as long as the ground sense signal disappears. The key to this anti-smashing technology is the stability of the ground sense coil. If the ground feels interference, it may fail, and the ground sense can only detect the vehicle and does not have the function of anti-smashing.
MobileApp Control Intelligent Safety Access Road Barriers Specification:

| | |
| --- | --- |
| Size | 260*220*1020mm |
| Input Voltage | AC 220V±20% or AC 110V±20% |
| Working Voltage | DC 30V/10A |
| Motor Power | 250W |
| Main board Power | 15W |
| Working Temperature | -40℃~80℃ |
| Relative humidity | RH≤95% |
| Communication mode | Port control communication |
| Speed | 115200B/S |
| Communication Distance | 400m |
| Remote Frequency | 433MHz |
| The Max boom | 4m(φ38mm round boom/86*44mm octagonal boom) |
| Opening speed | 1~4S |
| Closing speed | 3~4S |
| Output port driver capability | 50V/1000mA |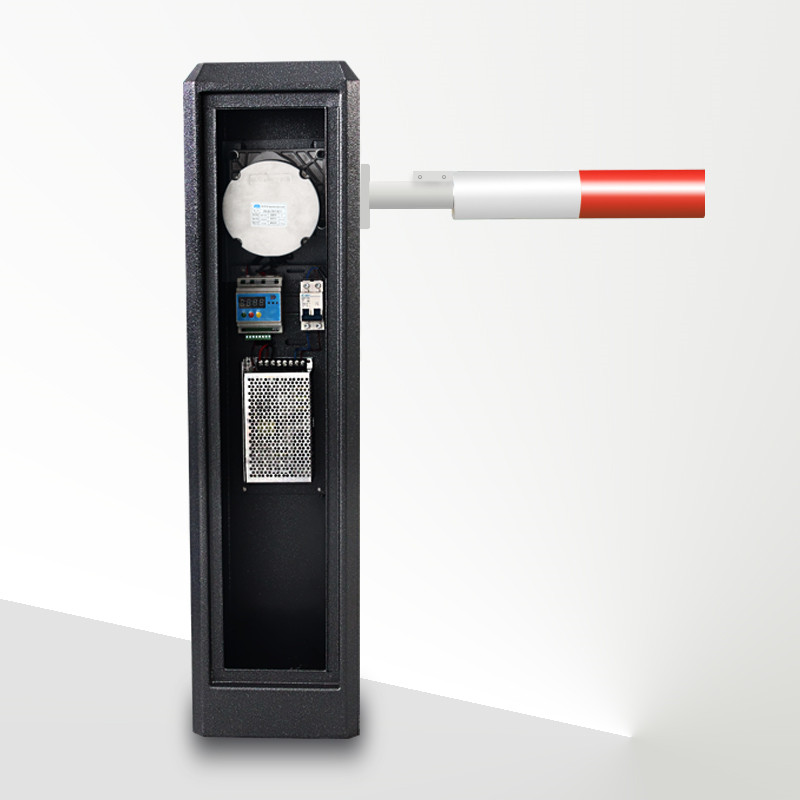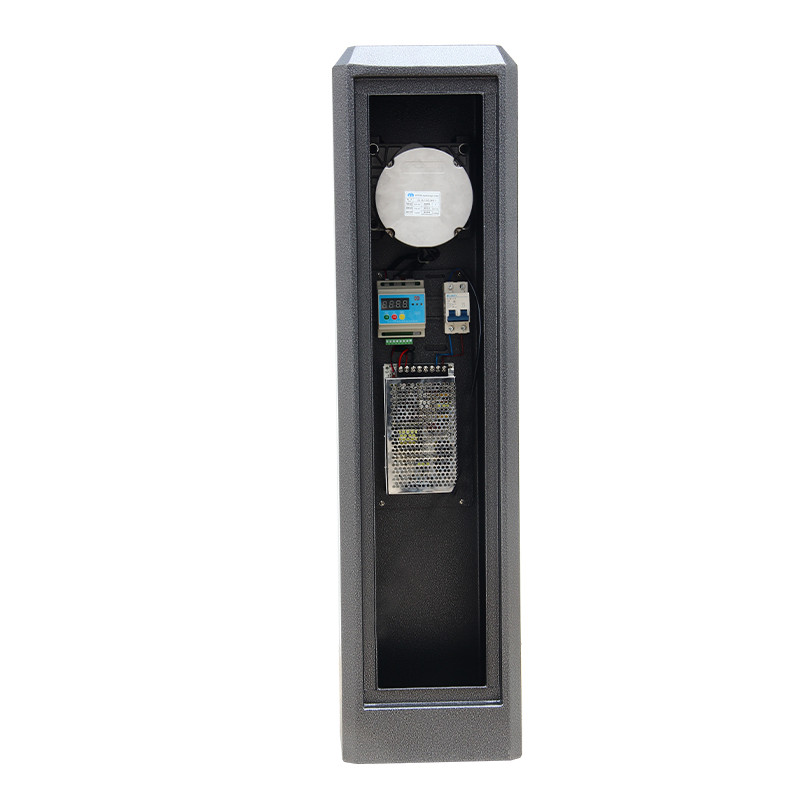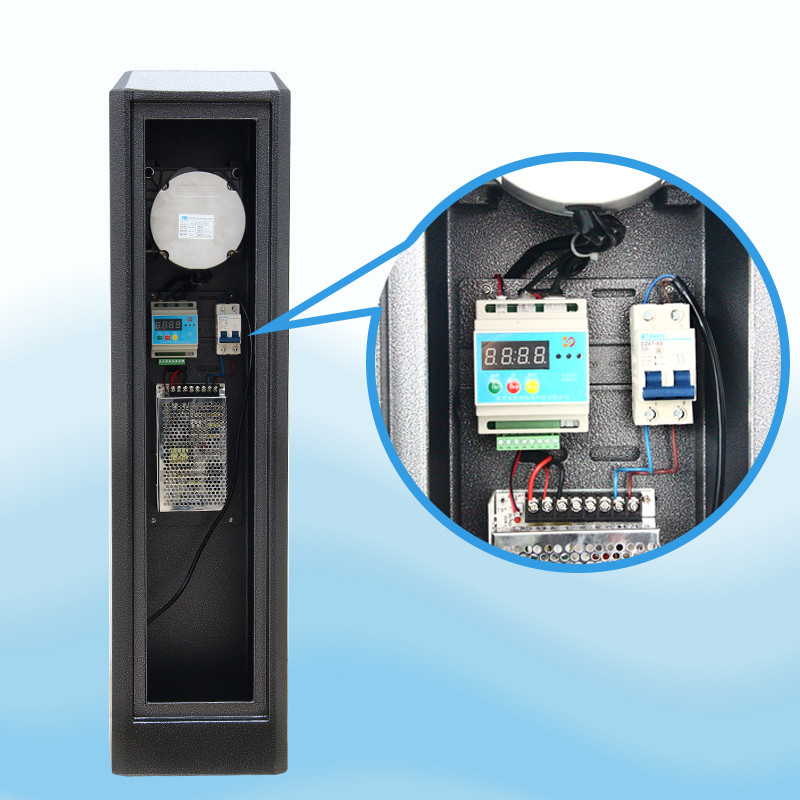 The Feature Of MobileApp Control Intelligent Safety Access Road Barriers:
1.No spring and no linkage.(Big power can driver directly)
2.No worm and gear
3.The Boom Barrier can be installed in both left and right direction.
4.Small size(1/3 of traditional one)
5.All parameters can be set by mobile App.
6.Opening speed:0.5s~4s, closing speed:2s~4s
7.Rebound against obstacles
8.The boom can be lift if power off
9. Queuing and fleet function
Drawing And Introduction Of MobileApp Control Intelligent Safety Access Road Barriers Motor: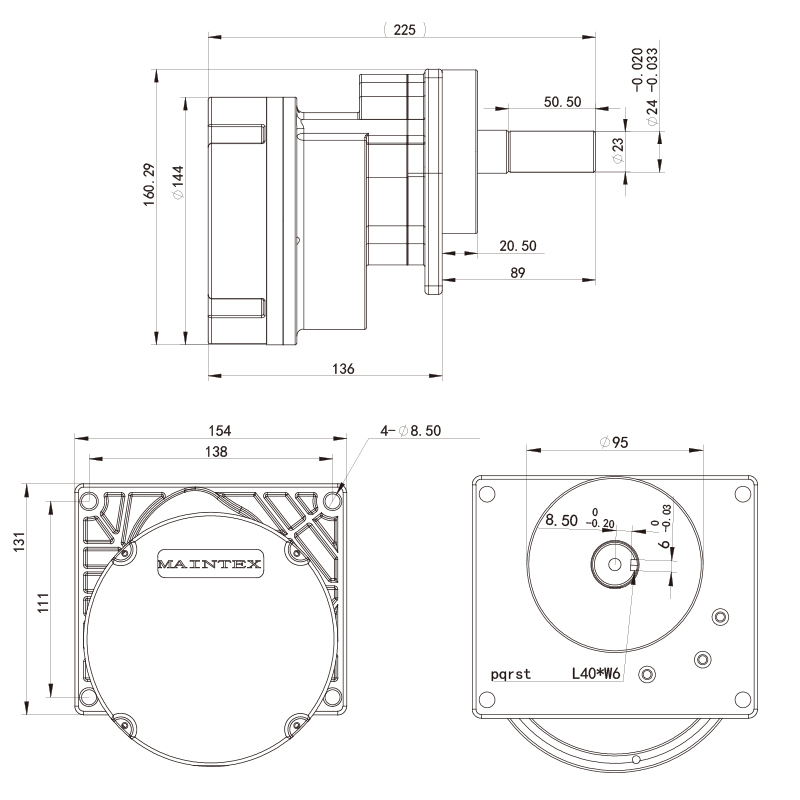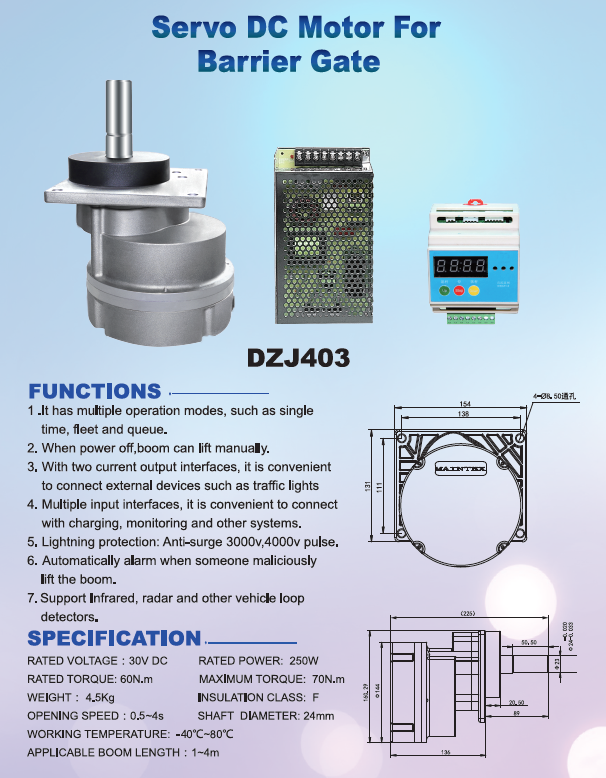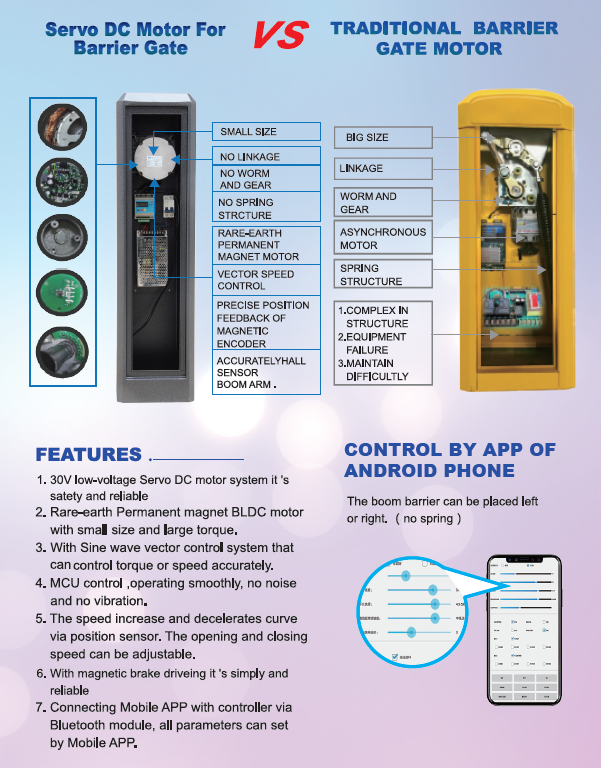 All characteristics above are customizable, if you want Worm Gear Motor, Stepper Motor, Brushless DC Motor, Brush Motor and other motors' OEM / ODM service, please contact us for further information.