Maintex 42BY224 42mm 24V Two Phase Permanent Magnet Stepper Motor.
In the whole step operation, the same Stepper Motor can be equipped with both full / half step driver and subdivision driver, but the operation effect is different. The Stepper motor driver cyclically excites the two coils of the two-phase stepper motor according to the pulse / direction instruction (that is, the coil is charged to set the current). Each pulse of this driving method will move the motor by a basic step angle, which is 1.80. Degrees (a total of 200 step angles per revolution of a standard two-phase motor).
1. Specification of Maintex 42BY224 42mm 24V Two Phase Permanent magnet stepper motor:
MODEL
ITEMS
SPEC
42BY224-001
Driving Voltage
24±10%VDC
Phase
2
Exciting Method
2-2
Exciting Mode
Bipolar
Step Angle
3.75°
Rotation
CW/CCW
Resistance
16±10%Ω(25°C)
Inductance
17±20%mH
Max.no load response
700Hz
Max.slew speed
900Hz
Holding Torque
1200gf.cm(24VDC)
Detent Torque
100gf.cm
Insulation Resistance
100MΩ 500VDC
Noise
≤40dB
Parameters can be customized according to your actual demands, for detailed informations please contact with us or leave a message.

2. Drawing of Maintex 42BY224 42mm 24V Two Phase permanent magnet stepper motor :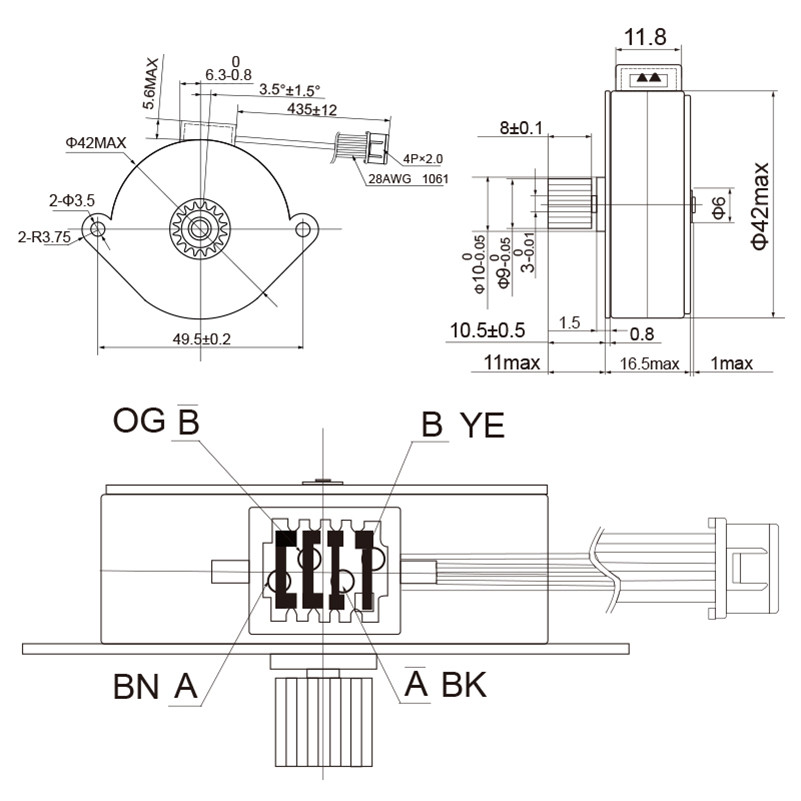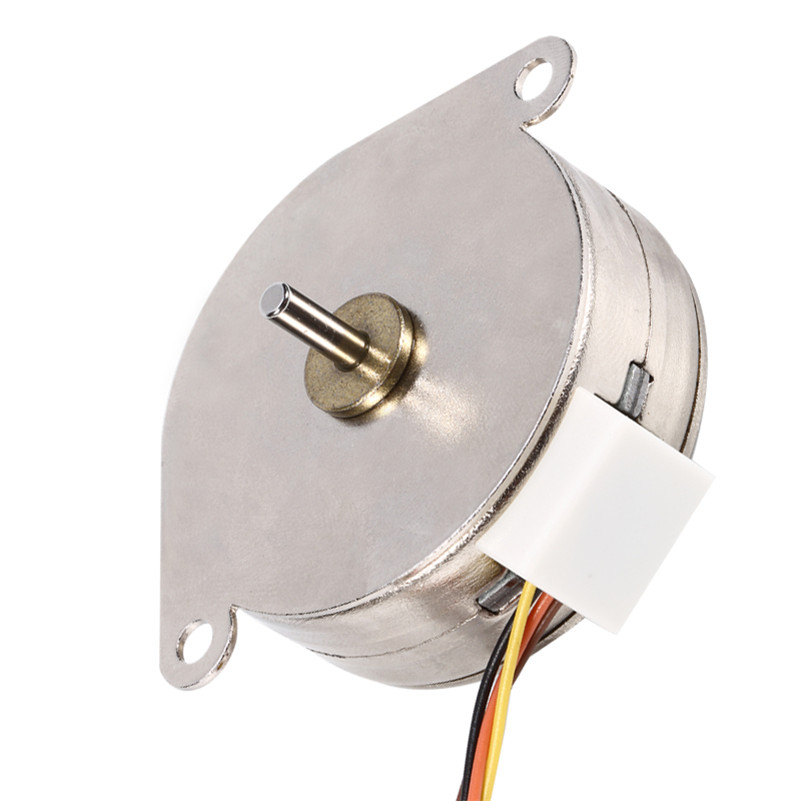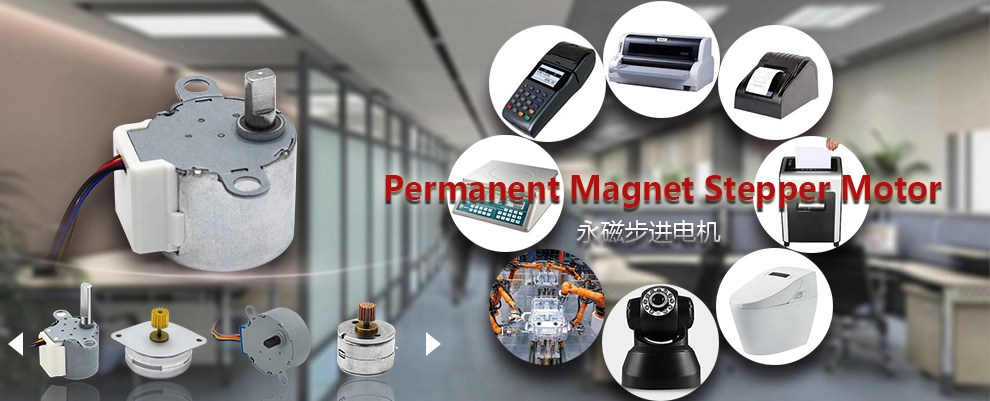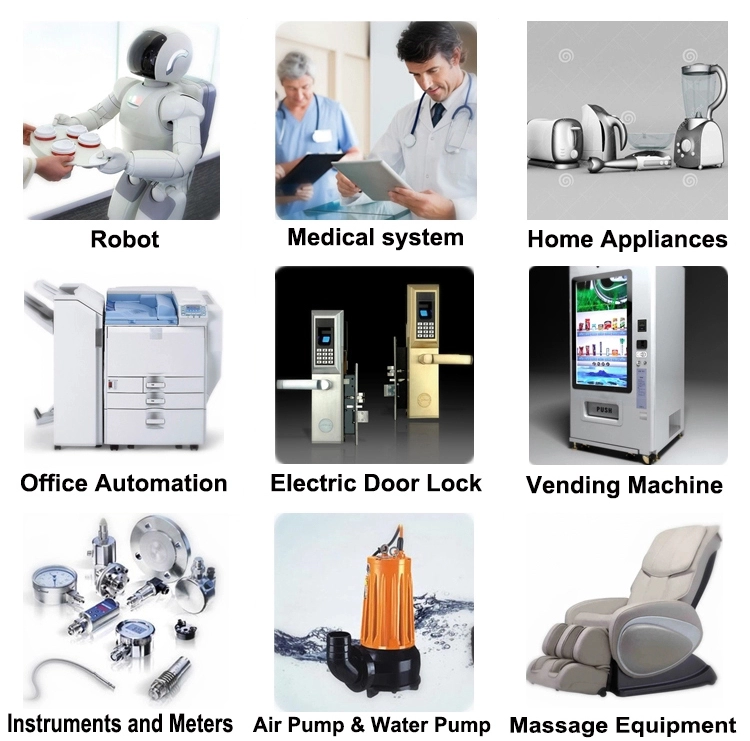 All characteristics above are customizable, if you want Worm Gear Motor, Stepper Motor, Brushless DC Motor, Brush Motor and other motors' OEM / ODM service, please contact us for further information.